Canadian Teacher Magazine review Excerpt: "Classroom Connections: Through Kayla's enthusiasm and enjoyment of the activities her friends enjoy, I CAN, TOO! demonstrates that people with physical disabilities can participate in all kinds of movement. Kayla accepts who she is and lives her life accordingly. Reading Strategies that could be highlighted are making connections and questioning."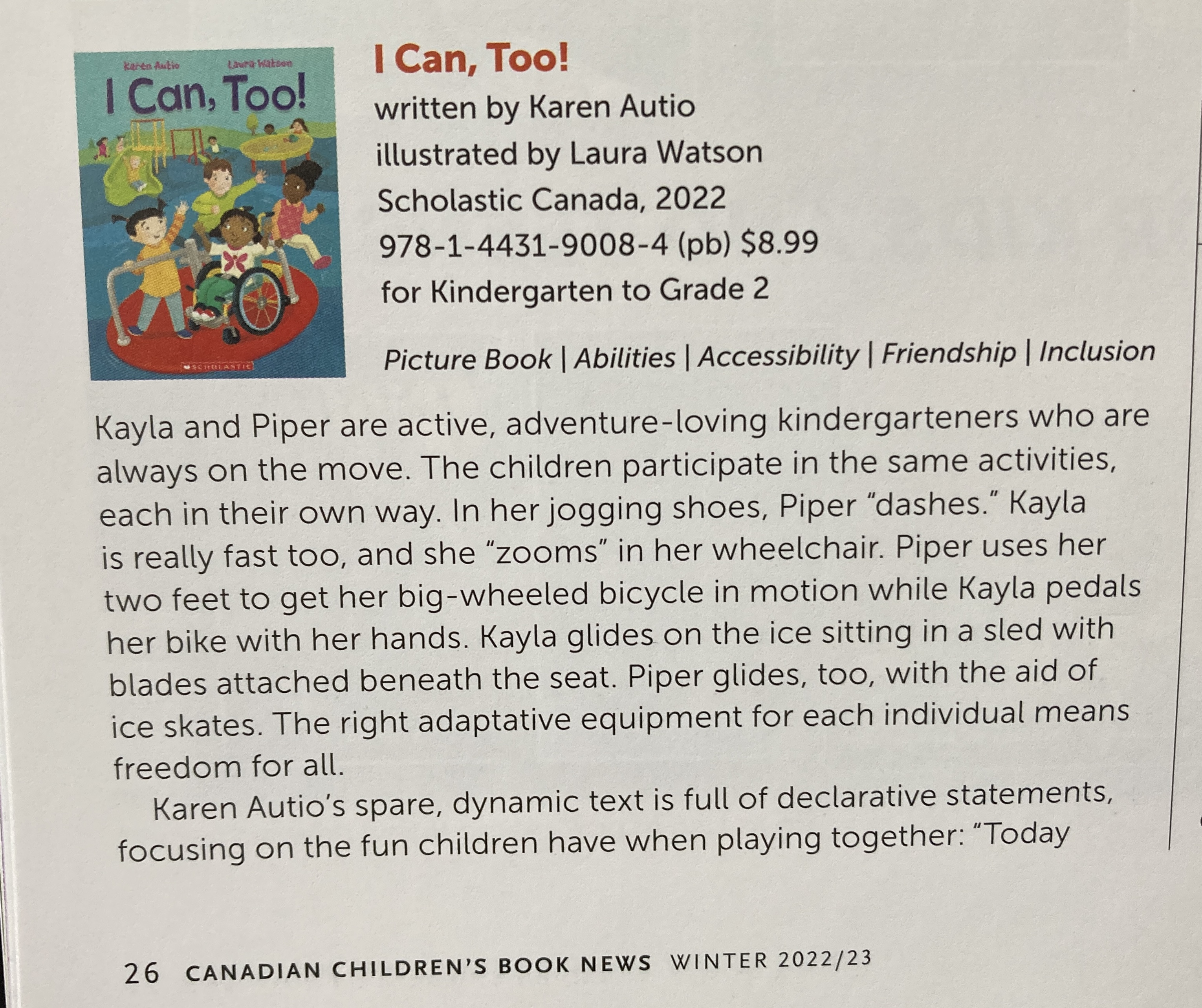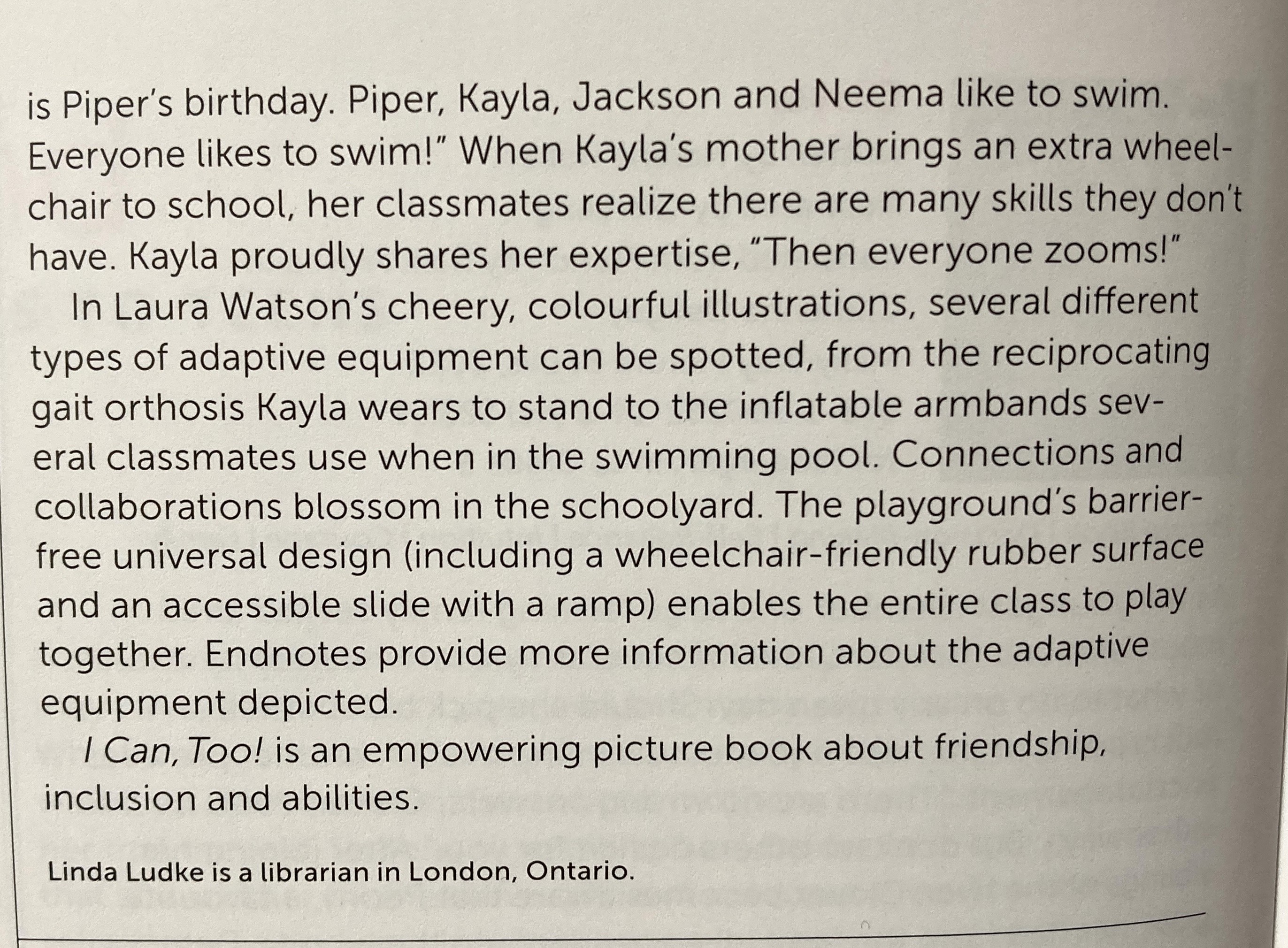 "I CAN, TOO! is an empowering picture book about friendship, inclusion and abilities." Recommended.
—Canadian Children's Book News Winter 2022/23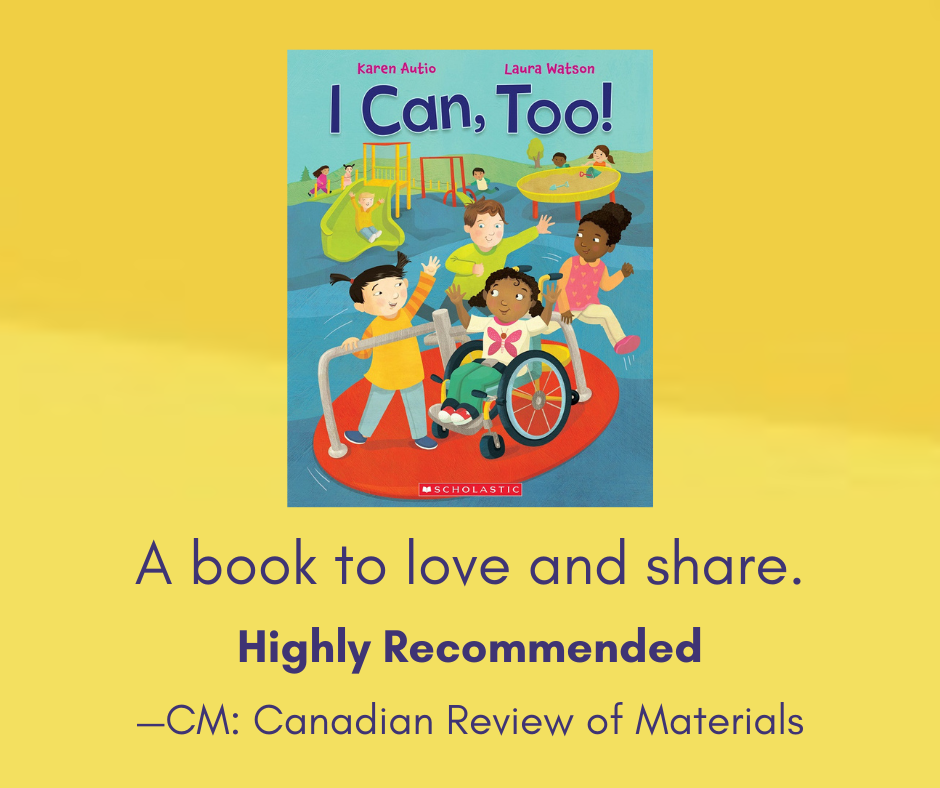 "Watson's brightly saturated, warm and expressive illustrations introduce readers to [Kayla and Piper]… Autio's text is simple yet effective, using varied movement vocabulary to describe both Piper and Kayla's development and daily life. Young readers are invited to notice differences between Piper and Kayla while also noticing the many similarities between them, making I CAN, TOO! a wonderful tool for supporting conversations about different lived experiences…I CAN, TOO! is a book to love and share. Highly Recommended" —CM: Canadian Review of Materials. Read full review.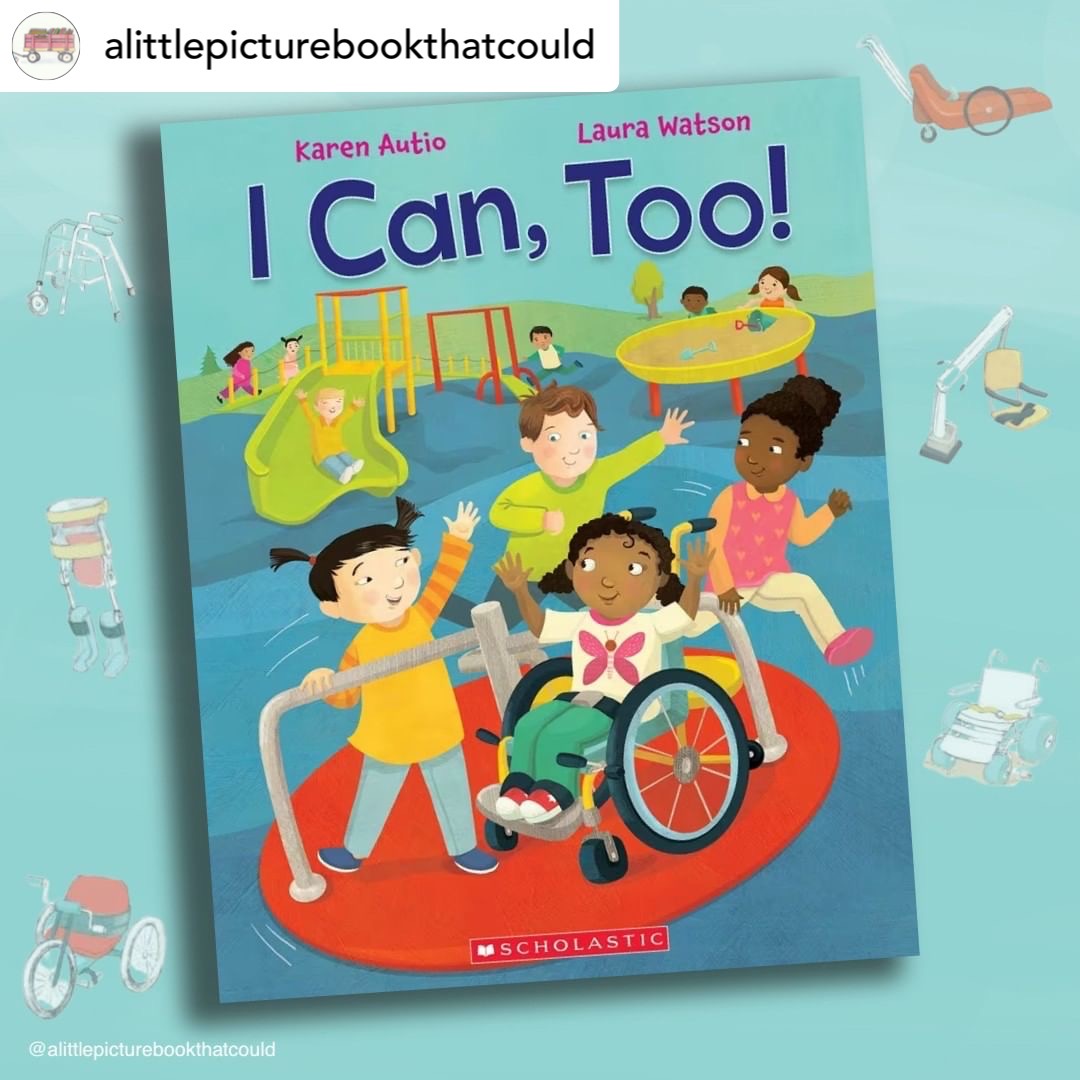 "A little book with a BIG message about friendship, inclusivity, and accessibility. A CBC Kids Reads selection for 2023! Kayla and Piper are friends who love to be active together. They explore their world and make new friends doing the things they love to do – swimming, skating, skiing, and cycling – each doing it in different ways. Joyful, lively illustrations showcase real friends doing real things in real life – shining a spotlight on how accessibility removes barriers and unlocks possibilities! Helpful notes about adaptive equipment and inclusive design are provided in the back matter. Why is this alittlepicturebookthatcould? We love the use of an 'asset' lens to tell a story! For this child who is differently abled, there are no deficits, only possibilities! We need more books like this to tell a joyful story about two friends with diverse abilities, as well as strong messages on the importance of play for all children. We know that children (and adults!) have questions about the various ability devices they see. The "Amazing Ways to Move" section at the end helps answer questions and facilitate understanding that anything is possible!" —@alittlepicturebookthatcould




Read more reviews on Amazon.


CanLit for LittleCanadians review Excerpts: "In a story about differences, Karen Autio and Laura Watson show us that we're all the same, or can be, when it comes to mobility … the range of adaptive equipment, from hand-propelled tricycles to hiking wheelchairs and sit-ski, is staggering. What is most important are the opportunities this equipment gives to those with mobility issues … But, while BC author Karen Autio explains the use of these devices, appending her story with "Amazing Ways to Move!," her goal isn't to highlight the differences but rather the commonalities and connections children make through their play and learning … Ontario illustrator Laura Watson brings that joy of movement and play to the children of I CAN, TOO! Her characters are full of life and colour, different in their clothing, skin, and abilities, same in their pleasure at connecting with others and engaging in fun. I CAN, TOO! is an affirmation that, with accessibility, comes equity and opportunity. Whether it's Reciprocating Gait Orthoses or inclusive playgrounds, adaptive equipment helps everyone to find happiness."
"Karen Autio has created a vibrant and colorful book that showcases a young girl named Kayla who uses a variety of mobility aids to enjoy the same activities as her classmates. Whether it is walking the dog or skiing or horseback riding or a hike in the woods, Kayla can too. This book would make a fantastic learning tool for toddlers, preschoolers and kindergarten students as it uses direct language and each page is filled with joyful and colorful illustrations. Caregivers and educators will love the incredible comprehensive guide to mobility aids in the back." ―Reading With Red + the Magpie (@readingwithredandthemagpie)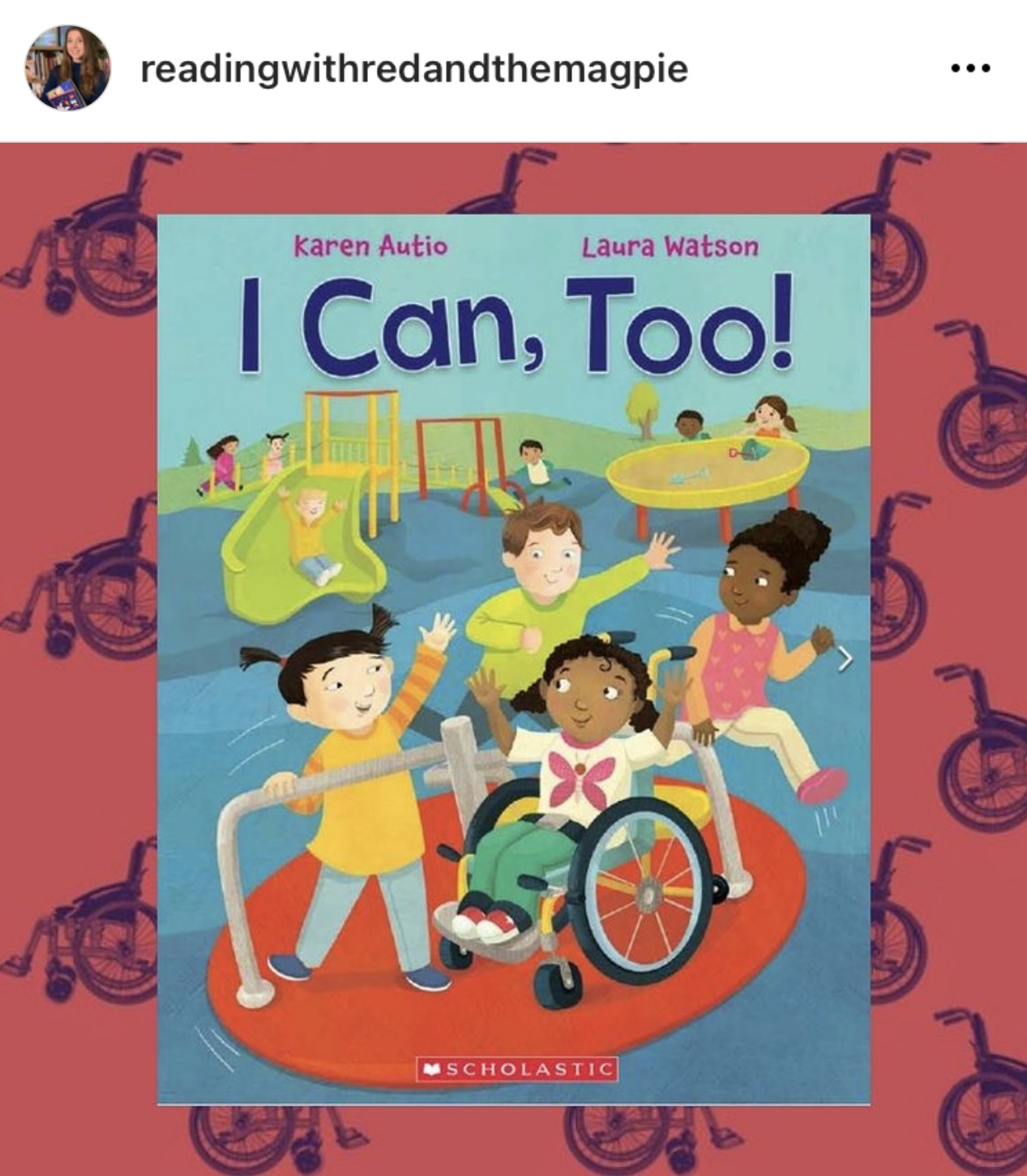 "This is a book about a child with disabilities that affect her mobility and showcases the ways she does things and the equipment she uses. The adaptive equipment is shown in illustrations, but is not mentioned in the story. There is back matter which names and gives more information about each piece of adaptive equipment. There are too many picture books that show children using wheelchairs in unrealistic locations (e.g. a regular wheelchair on the beach), so it was great to see how much care was taken with the illustrations for this book. … I look forward to sharing this book with primary students at my school, and I know many will be excited to see equipment that they use, or that their schoolmates use included in a book." ―Tara Truscott (@trusreads)

"This book! So many great things about it. Truly inclusive and showcases disability in real situations and without the 'overcoming challenges/being strong' approach. The main character is a happy girl that enjoys playing, being active and exploring with her friends. She participates in everything her friends and classmates do. In a gentle way, the young reader learns how people with disabilities move in different ways and how they might need adaptive equipment. … Kindness, empathy, friendship, equity, inclusion and fairness. All values present in the story. A plus is the fact that characters are diverse, like our classrooms and communities. Everything I love seeing in a book as a mom and teacher is there. I can't wait to share this with my students … and I will definitely add to our read aloud for my reading clubs." ―Luiza Ramalho Junqueira (@bookbugca)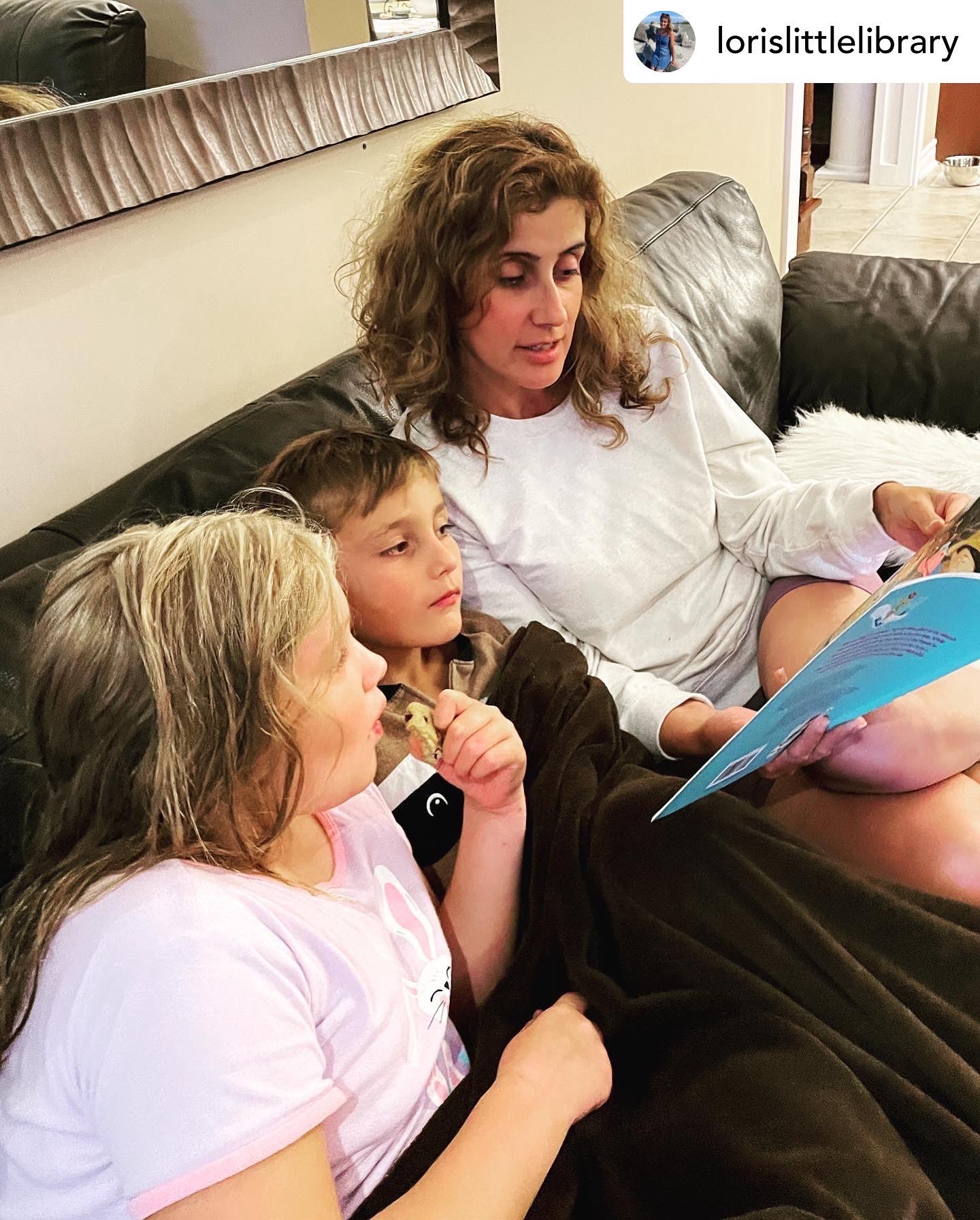 "Meeting new friends with unique and special abilities is what most children will experience when they enter kindergarten. 'I Can, Too!' is a great story that promotes fairness, equity, and diversity in a gentle way. It's refreshing to read a story where the main character (who may be perceived as different by others) is just like everyone else, she just happens to need a wheelchair which is no big deal because she participates in all the class activities just like everyone else. Why not allow the students to just see their friend for who she is? Fun & adventurous, not as the girl who needs a wheelchair right? We don't point out the kids who don't need a wheelchair now do we? This is such a positive shift in kids' lit & I'm all here for it! Y'all know I love to promote Canadian authors & illustrators so I'm happy to note that @karenautio & @laura_jane_watson are Canadian. Kudos to both for creating this lovely story that my kiddos really liked during tonight's bedtime story. My little guy specifically asked if we could donate this book to his class in September as one of his classmates just happens to use a wheelchair too & he thought he'd like to see a kid like him in a book!" ―Lori (@lorislittlelibrary)

Excerpts of Goodreads reviews:
"I LOVE THIS BOOK!!!! As the mom of a girl who used a wheelchair, I found it very moving and it held such an important message in a delightful story. And, as someone who holds a BFA in visual art, I must mention the illustrations... they're spectacular, full of colour, light and whimsy. I also appreciated how in the story, the two girls start out using the same mobility device, and then they simply take different paths towards the same goals. I hope this book ends up in every library in the world!" —Brenda Baker

"This book wonderfully illustrates that mobility aids help to level the playing field for everyone. All the kids in the book were doing the same activities and the differences were not pointed out. I appreciate the inclusiveness of this story speaking as an adult who uses mobility aids to succeed in life and I was once a child like Kayla who just wanted to do the things her friends were doing. Thank you for putting this out into the world!" —Julia Berarducci

"There is so much to love about this book! Written with such an inviting tone, young readers will feel encouraged to notice differences, acknowledge similarities, and celebrate the inclusion of a friendship group that just keeps growing! … I Can, Too! is a great story that celebrates friendship and inclusion and is bang-on for preschool to primary grade children." —Lana Button

"Based on the author's experiences with her daughter [Annaliis], Karen has captured the joy of participation and movement for all children. With the help from supportive family, friends and others - and a variety of adapted equipment - all children access experiences and play with their peers. Play is essential for growth and for physical, social and emotional development. Bringing wheelchairs into schools, and ice sledges to skating field trips provides the opportunity for peers to share and understand the challenges and benefits of these devices. As an Occupational Therapist and Physical Therapist working in schools, I had the honor of working with Annaliis and her family for many years. Annaliis was the first student in our community to use a TrailRider on a hike! This book should be in every elementary school and public library!" —Karol Elliott

"A beautifully executed book with so much heart and inclusivity. An empowering read that educates readers about the many ways that people of varying abilities can use adaptive equipment to move their bodies in the spirit of play and fun. The illustrations and text work so beautifully together - the text focuses on the shared experience of the characters, while the illustrations show how mindset and equipment can help make that shared experience possible." —Sara Gillingham

"I Can, Too! is a beautiful story that offers a very important message. Through a focus on how two friends move through this world, Autio helps the readers to see that diverse abilities are not a deficit that require fixing, rather a different identity that simply has a different way of moving through the world. This book is a must have in all school, classroom, and home libraries." —Kellie Wrigley

"I love everything about Karen Autio and Laura Watson's new picture book, I Can, Too! … I love that there are no labels in this story; simply children doing what they do: playing in playgrounds, going to swim lessons, and swooshing down ski slopes. The spot illustrations show how equipment used for various activities is simply adapted for differently abled children. For example, Piper uses skates on ice while Kala uses an ice sled. I loved that Kayla's mom brings an extra wheelchair to school so that her friends get to try it out. Not surprisingly, Kayla zooms, but her friends do not. I loved that Kayla's wheelchair skills are recognized. I Can, Too! is a must-have for the littles in your life, whether at home, daycare or kindergarten. The back material on adaptive mobility equipment is a great addition. #kidlit #adaptivemobility" —Sheryl McFarlane

Read full reviews on Goodreads.